Urvi
Kannada film, directed by B. S. Pradeep Varma & produced by B. R. P. Bhat (Airier Drreams).
Social Screening
You can launch a social screening of this film at a date and time of your choice for as little as ₹250. Launch one now and spread word about your social screening. Make new friends!
Private Screening Venues
Select any of the following venues to watch Urvi with your friends, family and special invitees.
TERIFLIX Blue
J. P. Nagar
190" Rec 709, Full HD, Color Projection | Dolby Atmos 9.2.4, 5.1 & 7.1 | 38 fixed + 2 optional seats
Watch 'Urvi' at this venue for

₹8500

.
About Urvi
Synopsis
This film follows the journey of three women who are manipulated into giving up their selves and forced into flesh trade by cunning opportunists. The women decide to fight the odds to break free when one of them takes a stand for all three. The film is a celebration of these women's willpower and determination to fight. The film is visually splendid and packs powerful performances from Shruthi Hariharan, Shraddha Srinath, Shwetha Pandit, Bhavani Prakash and Achyutha Kumar. This film marks the directorial debut of B. S. Pradeep Varma and received 5 nominations for Best Film, 1 for Best Actor in a supporting role and won the Best Feature Film at the New York Indie Film Festival. Don't miss the climax!
Details
| | |
| --- | --- |
| Language | Kannada |
| Director | B. S. Pradeep Varma |
| Producer | B. R. P. Bhat (Airier Drreams) |
| Music | Manoj George |
| Cast | Shruthi Hariharan, Shraddha Srinath, Shwetha Pandit, Achyutha Kumar, Madhukar Niyogi, Prabhu Mundkur, Bhavani Prakash, Janvi Jyothi |
| Crew | Anand Sundaresha, Surya Teja |
| Runtime | 151 minutes |
| Target Audience | Restricted to Adults (A) |
| Film format | DCP |
| Subtitles | English |
Testimonails
"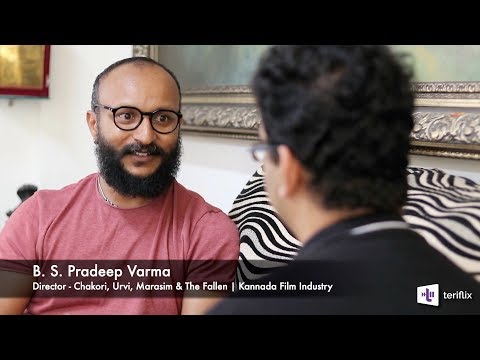 I am proud of my work and have learned a lot from making #Urvi. Come join me at my social screening, watch the film, lets talk about the film and share perspectives."
-
B. S. Pradeep Varma
, Director - Chakori, Urvi, Marasim & The Fallen
Further Reading
Click here
to read more about this film.