Punyakoti
Sanskrit film, directed by Ravishankar Venkateswaran & produced by Sindhu SK.
Social Screening
You can launch a social screening of this film at a date and time of your choice for as little as ₹225. Launch one now and spread word about your social screening. Make new friends!
Private Screening Venues
Select any of the following venues to watch Punyakoti with your friends, family and special invitees.
No venues available at this moment. Please try later another time.
About Punyakoti
Synopsis
A truth-speaking cow encounters a hungry tiger that has been displaced by mindless destruction of the forest. An impending drought awaits their village. The film is an adaptation of a folk song in Karnataka. Punyakoti is India's first crowd funded Sanskrit Animation movie. Watch the film for its freshness, its use of Sanskrit language, Ilaiyaraaja's music and extraordinary voice-overs from Revathi & Roger Narayan.
Details
| | |
| --- | --- |
| Language | Sanskrit |
| Director | Ravishankar Venkateswaran |
| Producer | Sindhu SK |
| Music | Ilaiyaraaja |
| Cast | Roger Narayan, Revathi, SR Leela, Anupama Hosakere, Anand Rajamani, Sneha Ravishankar |
| Crew | Manoj Kannoth, Girish, Robin Kunjukutty |
| Runtime | 85 minutes |
| Target Audience | Unrestricted (U) |
| Film format | DCP |
| Subtitles | English |
Testimonails
"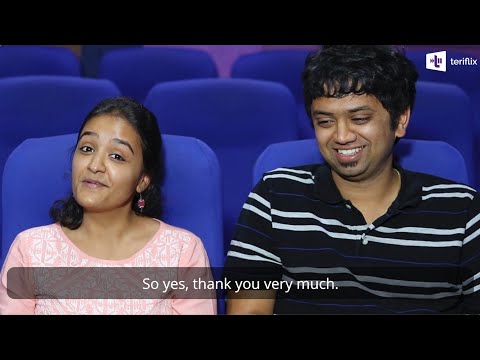 To be able to watch Punyakoti with my friends, at my own pace, without any rush and with all the big screen audio & visual experience is really fantastic. "
-
Aadithya & Friends
, Film Lover
Further Reading
Click here
to read more about this film.