TERIFLIX Purple (Girinagar) – Venue Rental
₹3880 for a feature film. Price may vary depending on film type & format.
If you are a film producer or have obtained screening rights to a film, you can rent this venue and screen it to audiences of your choice.
About TERIFLIX Purple
An aesthetically designed, acoustically captivating 13 seater 7 seater A/C auditorium, with large 135″ screen (10ft x ~6ft), FullHD/2K projection and 7.2.4 Dolby Atmos sound system is just the perfect setting for you and your chosen folks to privately hang out together, watch a film and dive into conversations around the film as you feast on food you brought along with you or ordered-in.
Details
Screen Size
135 inches
Projection
Rec 709, Full HD, Color Projection
Sound System
Dolby Atmos 7.2.4, 5.1 & 7.1
Capacity
7 fixed seats & 0 optional seats
Lounge Available?
YES
Bring my food?
NO


RO Filtered drinking water is available at the venue. However, it is recommended that customers bring their own water bottles.

Parking
Public parking, on the street near the venue.


We don't have paid parking areas. Please park anywhere in the vicinity, such that it doesn't inconvenience the traffic or our neighbors.

Smoking
Not Allowed


Since this venue is right next to a school, we cannot provide dedicated smoking areas by law.

Booking Calendar
Bookings are accepted for slots starting 6 hours from now and until 23 days from today.
Supported Media Formats
MP4
MOV
Digital Cinema Package (DCP)

DCP Player Information
For playing encrypted DCPs, you need to obtain KDM key from the film's producer or distributor based on the information given below:


Make: ProtoWay / NeoDCP
Model: NeoDCP Player Professional
Serial number: 737W726Z-90420682


Click here to download player certificate for generating KDM. This venue uses a proprietary TMS called TERIFLIX Console to enable programming of shows. Click here to know more.
Supported Storage Media
Your media hard drive must support USB3 connectivity.
It must be formatted in NTFS or EXFAT.Hard disks in Mac format are not supported.
ProRes media files are also not supported.
Manual Confirmation
Manual confirmation is not required for any kind of booking at this venue.
Ownership Information
This is a TERIFLIX Native venue. It is owned by Praveen Udupa and Prashanth Udupa, who are founders of TERIFLIX Entertainment Spaces Pvt. Ltd.
Address
TERIFLIX Purple
#177, 50 Feet Road, 5th Cross,
Opp. Avalahalli BDA Park,
BSK 3rd Stage, Girinagar,
Benglauru - 560085
Google Maps Link
Pricing
Feature Film
Starts from ₹3880
(Up to 3.5 hours)
Short Film
Starts from ₹3000
(Up to 2 hours)
Extra Hour (Optional)
₹1300
(For 1 hour)
Media Format Costs
This venue does not levy additional cost for any of the formats that it supports.
Cancellation Policy
3 days or more before your rental/booking: Cancellation with 95% refund.
24 hours to 3 days before your rental/booking: Cancellation with 50% refund.
Less than 24 hours before your rental/booking: Cancellation with no refund.
NOTE: Refunds, if any, shall be processed within 20 days from the date of cancellation. All refunds shall be processed offline (via bank-transfer or cheque) and not through the payment gateway.
Reschedule Policy
3 days or more before your rental/booking: Rescheduling at Zero Fee, provided the alternate date requested is free and available.
24 hours to 3 days before your rental/booking: Rescheduling Fee of 20%, provided the alternate date requested is free and available.
Less than 24 hours before your rental/booking: No rescheduling.
Additional Notes
Testimonails
"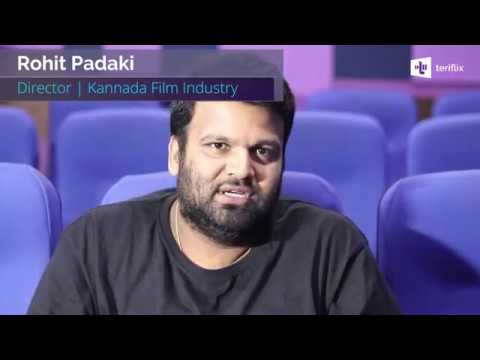 Films like "The Irishman" have to be watched on the large screen, because film viewing is a community expeirence. It needs a dark room, great sound, great visuals and a knowing that other people in the room are experiencing emotions much the same way as I am. TERIFLIX is a perfect place for such private cinema experiences."
-
Rohit Padaki
, Director, Kannada Film Industry
"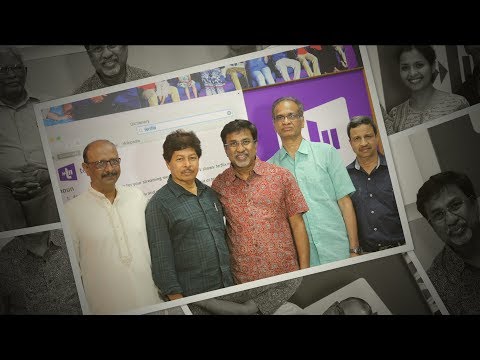 TERIFLIX has set out to build a bridge between audience and the film maker with events like this. As a director I am always curious to know how the audience is reacting to my film and what their perspectives are. TERIFLIX's Indepth Screening is a fantastic event for such interactions."
-
P. Sheshadri
, Film Director, 9 Time National Award Recipient