Munnudi, Private Screening - TERIFLIX Blue J. P. Nagar
₹8460 for one private screening in this mini-theater with 190" screen, Rec 709, Full HD, Color Projection projection, Dolby Atmos 9.2.4, 5.1 & 7.1 sound, 20 seats. You can occupy the venue for a total of 3.5 hours.
This venue is currently not accepting any bookings. Please come back and check after sometime.
Details
About Munnudi
Munnudi
Kannada film, directed by P Sheshadri & produced by Navyachitra Creations.
About Munnudi
Synopsis
Women are made to offer themselves as wives to Arabian tourists in a small town in southern India. A woman from the village raises her voice against this custom and determines to have it abolished in this film from director P. Sheshadri, starring Tara, Dattana and Shashikumar.
Details
| | |
| --- | --- |
| Language | Kannada |
| Director | P Sheshadri |
| Producer | Navyachitra Creations |
| Music | V Manohar |
| Cast | H. G. Dattatreya, Tara, Shashikumar |
| Crew | B S Shastri, B S Kemparaju |
| Runtime | 109 minutes |
| Target Audience | Parental Guidance for children below the age of 12 years (U/A) |
| Film format | BLURAY |
| Subtitles | None |
Further Reading
Click here
to read more about this film.
Testimonials
"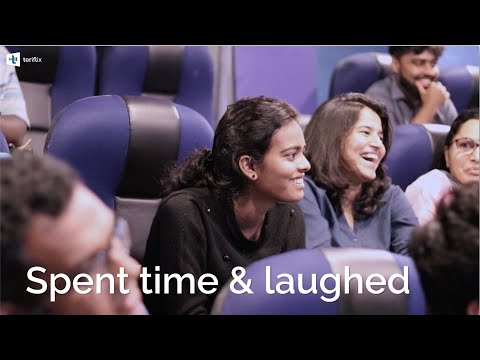 Totally fun movie. Totally fun evening. Awesome space. Love to come back for more."
-
Audience
, #SocialScreening
About TERIFLIX Blue J. P. Nagar
An easily accessible venue in JP Nagar 1st Phase, South Bengaluru (very near to RangaShankara), this 38 seater 20 seater fully air conditioned auditorium, with large 190″ screen (14ft x ~7.5ft), 2K projection (upgrading to 4K soon) and Dolby 9.2.4 Atmos sound system is just the perfect setting for hosting community and special screenings of your short and feature films. The auditorium has a spacious stage area from where you may host post screening discussions. There are many restaurants and hang-out places in the immediate vicinity where you can unwind after the screening.
Details
Screen Size
190 inches
Projection
Rec 709, Full HD, Color Projection
Sound System
Dolby Atmos 9.2.4, 5.1 & 7.1
Capacity
20 fixed seats & 0 optional seats
Lounge Available?
NO
Bring my food?
NO


Food cannot be taken inside the auditorium. You may carry a water bottle with you.

Parking
Public parking, on the street near the venue.


We don't have paid parking areas. Please park anywhere in the vicinity, such that it doesn't inconvenience the traffic or our neighbors.

Smoking
Not Allowed


Dedicated smoking areas not available.

Booking Calendar
Bookings are accepted for slots starting 6 hours from now and until 23 days from today.
Ownership Information
This is a TERIFLIX Affiliate venue. It is owned by Kateeleshwari Entertainment LLP, represented by its Directors - Sri. Ramakrishna Shivanna Shetty and Sri. Abhijeet Ramakrishna Shetty.
Address
TERIFLIX Blue
# 140 C, Ground Floor,
Kateeleshwari Entertainment LLP
5th cross, ITI Layout,
J.P.Nagar 1st phase,
Bangalore - 560078
Google Maps Link
Cancellation Policy
3 days or more before your rental/booking: Cancellation with 95% refund.
Less than 3 days before your rental/booking: Cancellation with no refund.
NOTE: Refunds, if any, shall be processed within 20 days from the date of cancellation. All refunds shall be processed offline (via bank-transfer or cheque) and not through the payment gateway.
Reschedule Policy
3 days or more before your rental/booking: Rescheduling at Zero Fee, provided the alternate date requested is free and available.
Less than 3 days before your rental/booking: No rescheduling.